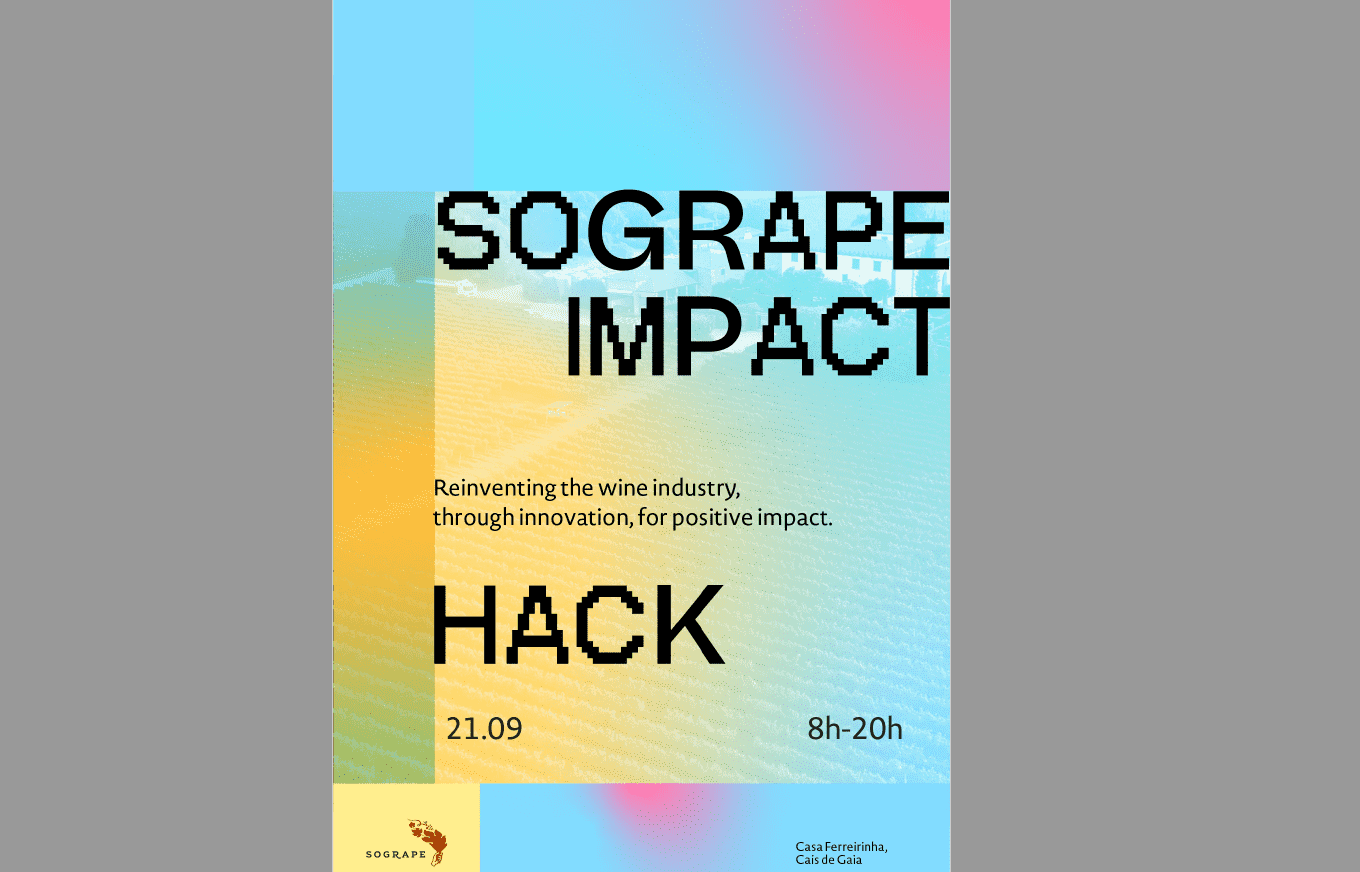 For all innovators, entrepreneurs and wine enthusiasts! 🍷
We invite you to take part in the Sogrape Impact Hack, a unique competition that seeks to revolutionize the wine industry for a more positive and sustainable future.
👉 September 21, 2023
👉 From 8am to 8pm
👉@ Espaço Casa Ferreirinha (Vila Nova de Gaia)
In this year's edition, Sogrape is challenging you to unleash your creativity and develop concrete solutions that reinvent the wine industry through innovation!
The focus of this challenge is to reimagine the wine industry, leveraging innovative approaches in three key areas: new consumers, new products and new sustainable practices. Sogrape wants you to develop innovative concepts that will reshape the wine industry and cause lasting change 👏
Registration: Sogrape Impact Hack