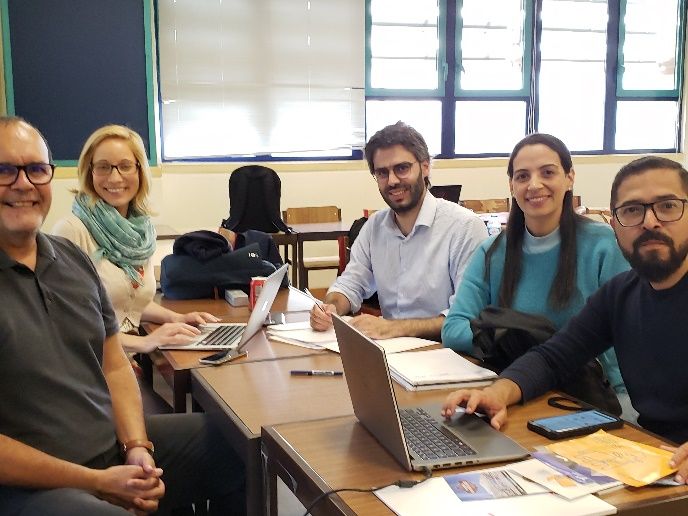 CETRAD hosted, between May 30 and June 3, the CETRAD International Summer School, an initiative organized together with the INTEGRURAL project. The event received about 40 participants, of which 20 were international, from different countries, including Italy, Spain, Greece and Germany.
During the five days of the International Summer School, the participants had the opportunity to identify, understand and reflect on the approaches, strategies, processes and good practices that contribute to the transformation and vitalisation of the Portuguese interior. In the "fieldwork" dynamics, the participants had the opportunity to examine and explain the possible convergence, divergence and/or tension between scientific conceptual idealizations and the real strategies used to promote the territory, through direct contact with the inhabitants and the different local agents.
The experience started on the 30th with the preparation of the fieldwork, with the presentation of the International Summer School, followed by several with lectures and sharing of experiences.
On the following day took place the workshop "Research methods – transdisciplinary approaches applied to sustainable development of rural territories", followed by a visit to the Serra do Alvão, where experiences were exchanged with the Maroon Shepherd School.
The day 1 June started at Boticas Parque, with the presentation of initiatives by local entrepreneurs, which continued with the presentation of Boticas' municipal strategy for the development of the region. From Boticas, the participants moved on to Vidago where international guests shared experiences on rural entrepreneurship.
The following day's activities started in Montalegre with a visit to the Ecomuseu do Barroso, where it was possible to reflect and understand the importance of promoting interdisciplinarity in the territory. This was followed by a visit to the castle of Montalegre, where the municipal strategies of Montalegre were presented, the case of the valorisation of the Meat of Bovine Crossed from the Lameiros do Barroso, IGP and a reflection on the tourism of tradition in the case of the community of shepherding of Barroso.
The last day was dedicated to the presentation of the rural experiences of the partners of the INTEGRURAL project and to the analysis and discussion of what was done in the field works.