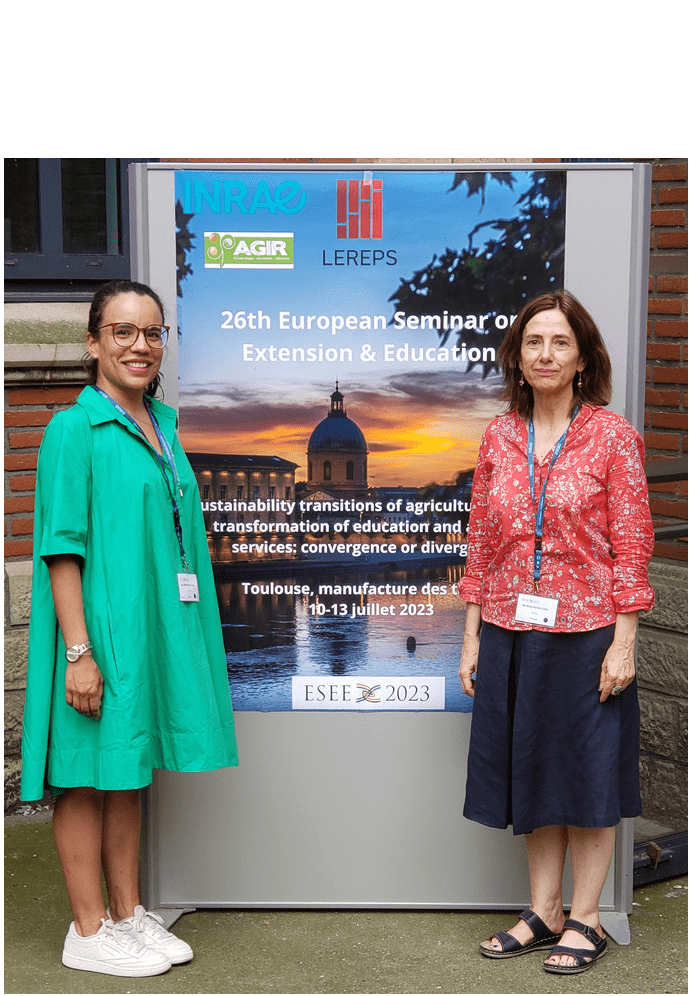 UTAD, through the CETRAD, will organize next ESEE 2025, the 27th European Seminar on Extension & Education, in Vila Real, Portugal. CETRAD researcher Lívia Madureira will chair the ESEE steering Committee between September 2023 and ESEE2025.
ESEE will be back to the UTAD after 34 years, where CETRAD founders Artur Cristóvão, José Portela, and Alberto Baptista organised the 10th ESEE.
The 26th ESEE on the umbrella topic "Sustainability transitions of agriculture and the transformation of education and advisory services: convergence or divergence?" was held in Toulouse, 10-13 July 2023. Lívia and Taiana Homobono (CETRAD PhD student) presented work involving researchers Fabíola Polita ("The digitalization of agriculture and the advisors' support. An analysis through the Multilevel Perspective"), and PhD students Ana Fonseca and José Victorino do Rosário and researcher Carlos P. Marques ("Agroecological transitions and farmers microAKIS: Case studies from the Global North compared to Global South"). The conference proceedings will be available by the middle of August at https://esee2023.colloque.inrae.fr/.