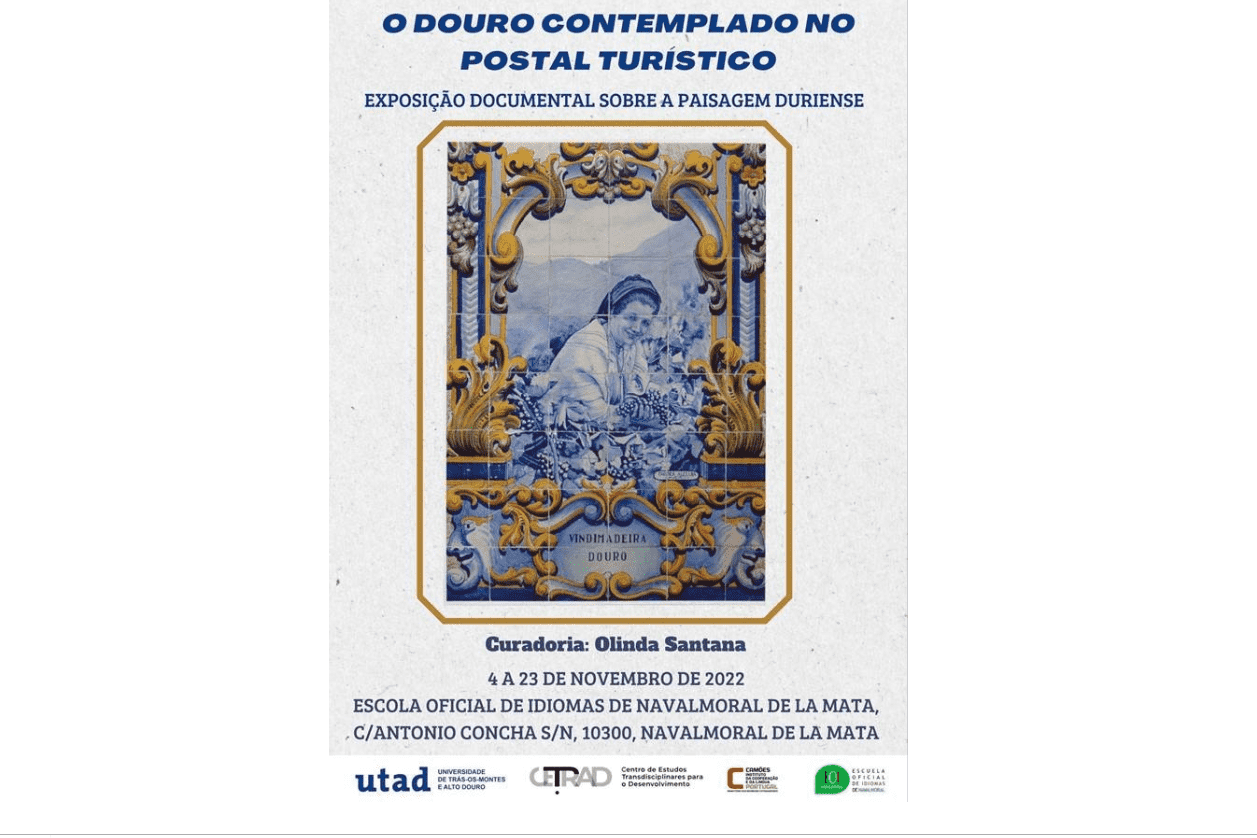 The Official Language School of Navalmoral de la Mata, in the Autonomous Community of Extremadura (Spain), is holding the exhibition The Douro contemplated in the tourist postcard, a documentary exhibition on the Douro landscape in tourist postcards of the Douro, issued by agents of the tourist system, from the early twentieth century to the present day.
The research on the theme was carried out as part of the DOUROTUR Project, Tourism and Technological Innovation in the Douro, a R&D project of the University of Trás-os-Montes e Alto Douro.
The exhibition is on show from 4 to 23 November.
The author of the texts and the selection of images is the lecturer and researcher Olinda Santana (ECHS).